Montana Tool has been a top regional provider of tools to Missoula and the surrounding area since 1969.
Kent (Owner/Manager) in front of Montana Tool.
We are not a Big Box store.  But we carry the largest selection of many items you need for your tools.
We have the largest selection of Drill Bits, Saw Blades, Router Bits, Sand Paper, in Montana and possibly the Northwest.   The brand names we stock are the best in the business.  Delta, Metabo, Porter-Cable, Stanley, Milwaukee,
We have several different departments of the store that we carry the largest selection of top of the line equipment.
Compressors/air tools.
Tool Bags
Router Bits
Saw Blades
Hand Tools
Woodworking ToolsShapers and Stock Feeders,Nailers/Staplers, Table Saws,Miter Saws, Radial Arm Saws, Band Saws, Scroll Saws, Drilling Machines, Jointers/Planers, Shapers & Stock Feeders, Wood Lathes, Sanders, Grinders, Dust Management, Compressors , Glue, Levels, Dust Management.
When we say we have a department that specializes in Sand paper it means we educate ourselves about what is the best product on the market and we stock it.  No waiting for 3 weeks while we order it.
Here are some Pictures of our different departments.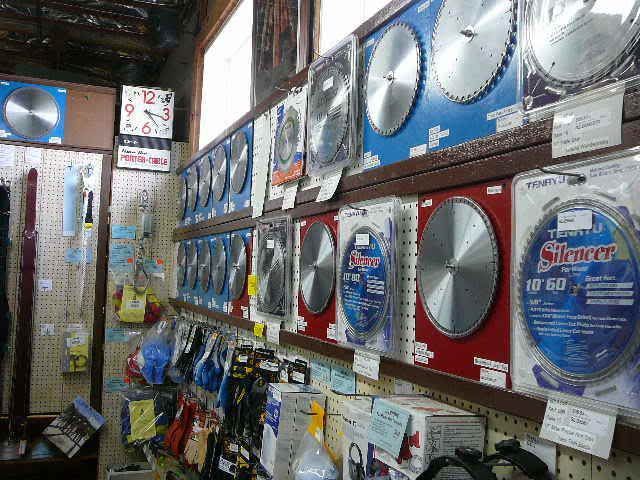 Tim the Toolman would wet his pants with excitement just walking around Montana Tool.
Montana Tool
1908 North Avenue West
Missoula, Mt 59801
406-721-6425