Brennan's Wave Missoula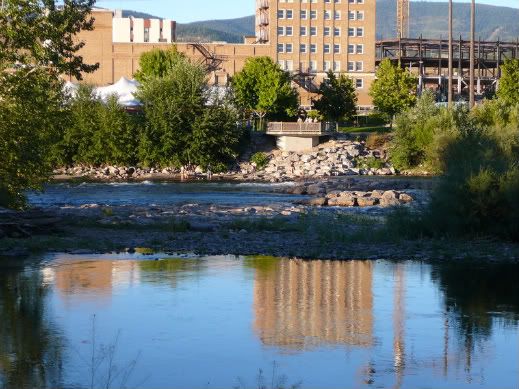 Brennan's Wave viewed from the other side of the Clark Fork on the Kim Williams Trail Missoula.
Brennan's Wave was built to create a play spot for kayakers right next to Caras Park in downtown Misssoula on the Clark Fork.  It is a man made engineered whitewater playpool.
Brennan's Wave is named after Brennan Guth a local Missoulian that was very active in the Msla Kayaking community.  He died in Chile in 2001.
There is a nice overlook for watching the Kayakers play.  This playpool was designed to work at the different water flows that the river has during the different seasons.  This $300,000 project has been a great addition to the Missoula Downtown.  From early spring almost until the cold ices up the river you will find people enjoying this great little watering hole.
This is a quick Video of Brennan's Wave.