The Kim Williams Trail is one of the most popular walking, biking, running, commuting trails in Missoula.  It follows the old Milwaukee Road train railbed heading east on the south side of the river.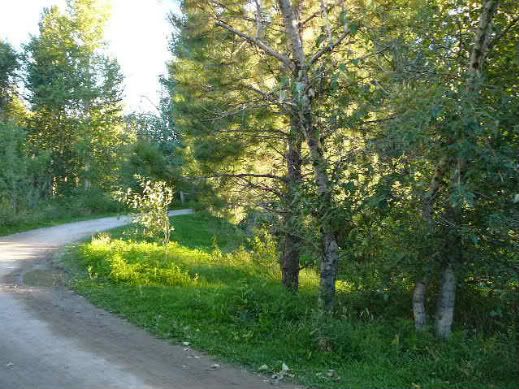 This picture shows the path heading to the river at the Chestnut Street Access.
Possibly the cultural center of Missoula Caras Park. This used to be the unkempt edge of the Clark fork. Then Restoration of Downtown Missoula and the creation of Caras Park. Now there are three foot bridges connecting the two sides of the river and trails on both sides.
Music and food vendors every Wednesday Noon and Thursday night. A Carousel for Missoula and Dragon Hollow with lots of parking for downtown Missoula and events at Caras Park. The development of Caras park and the river footbridge and walkway system has been awesome.
The most recent addition of Brennan's Wave is just more fun in Missoula.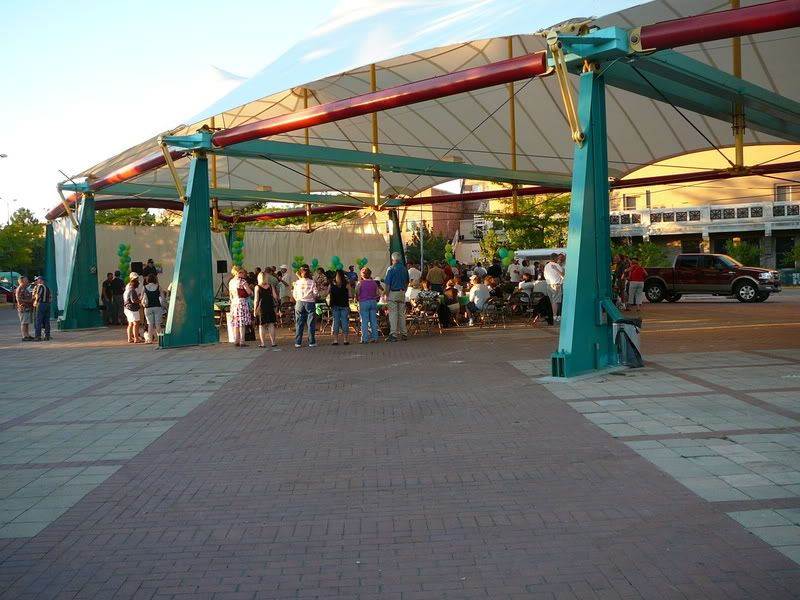 The Caras Park Big Top.  This is the tent that many of the events in Caras Park use for shade and protection from the rain.

The Caras Park Grandstand.  Room to sit and watch the music that is often playing in the Circle.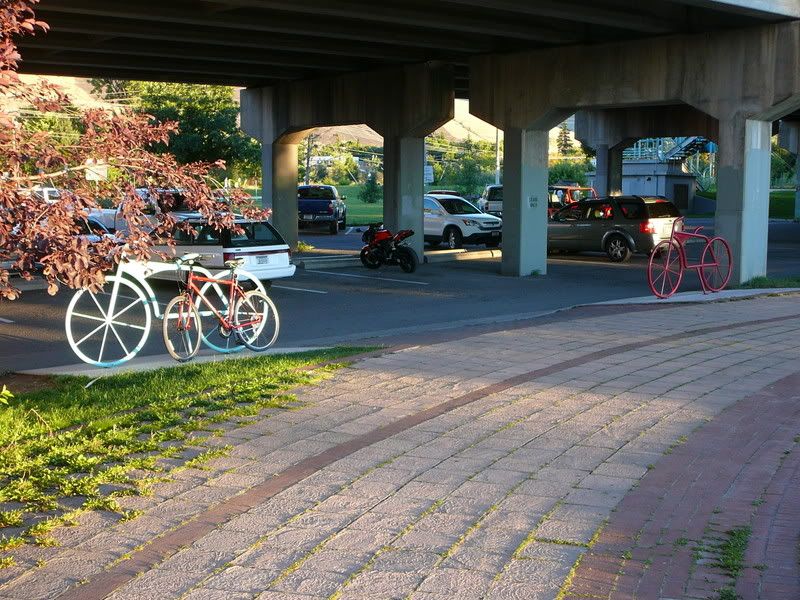 Bicycle Sculptures used as Bicycle racks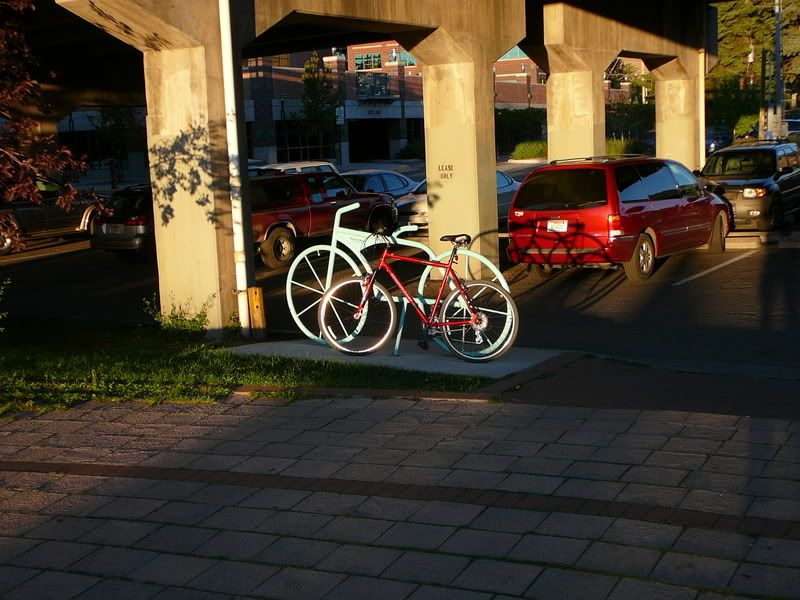 The City of Missoula has designated the eastern part of Jacob's Island as Bark Park Missoula. This is an area where dogs and their owners can play.  The island is between the University of Montana Field house and East Gate shopping center. The University Foot Bridges accesses the island from either the University side or the Broadway East Gate shopping center side.

Jacob's Island bridge from the University area

Even on a blustery twenty degree March day some Dog owners are walking their dogs.

The very heavily used water access at the Missoula Bark Park